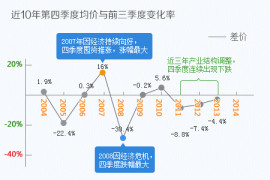 A retrospective analysis, market
Early influenced by APEC limit production, steel mills cut production rate than expected, but influenced by seasonal demand off-season, in addition to the special steel market rose slightly, other varieties of steel overall weak smoothly; In the middle of the north steel production in succession, the hong kong-listed supply pressure increase, rebar, ore futures tumbled, spot market light volume, most of the market price slightly callback. As of 28, the market in the province level 3 rebar price 2810-2830 yuan/ton, compared with the previous fall in late 20 yuan/ton; Thick hot rolled price 2960-3000 yuan/ton, compared with the previous fall in late 20 yuan/ton; Medium plate price 2930-3000 yuan/ton, the end of last month's 50 yuan/ton lower; H-beam small specifications price 2950-2980 yuan/ton, compared with the previous rise in late 20 yuan/ton; Average price of large size 2820-2850 yuan/ton, relatively late last month fell 30 yuan/ton; 45 # steel price 2900-2930 yuan/ton, a rise of 70-80 yuan/ton in the end of last month.
Second, the market forecast
Macroeconomic data is still lower than expected in October, solid investment, industrial added value of real estate investment and scale main indexes such as growth continued to slow, reaction of domestic economic structural adjustment will continue, economic growth is still downward pressure. December steel plant maintenance and production, the supply will gradually release; Platts index fell below $70, ore futures into the era of "4", the cost of steel price support further weakened; Rebar futures close to 2400 yuan/ton, the discount rate is 500 yuan/ton, capital markets continue to see an empty spot market reaction; Leading steel mills to afternoon, December price decline; The temperature decrease north, south north material increased, the south market pressure increase; Since October, the national development and reform commission has approved construction quota of nearly 850 billion, but policy implementation to hong kong-listed takes time, in the short term the substantial positive pull co., LTD. Taken together, in the short term the downstream industry will maintain its growth inertia down trend, combined with seasonal factors, steel demand will continue shrinking, and near the end of a tighter financing area, domestic hong kong-listed in December is expected to continue to shock.
Three, factors affecting the operation of domestic hong kong-listed:
1, slowed the macroeconomic data, economic downward pressure. November HSBC PMI initial value is 50%, lower than expected and 6 months of low; The CPI rose 1.6% year-on-year in October, and flat last month; PPI data fell 2.2% year on year, fell 2.2%, 32 consecutive months of negative growth. In October, the national industrial output rose 7.7%, down 0.3% compared with last month. The whole society, is up 1.9% yoy in October, a 2.2% drop from the last month, a new low for nearly five months. From the point of economic data, the current domestic economic structural adjustment will continue, economic growth is still downward pressure.
2, steel industry growth to continue downward, the late demand is not optimistic. 1 – October national fixed asset investment grew by 15.9% year on year, growth is 1 – fell 0.2% in September, manufacturing investment growth fell back 0.3% to 13.5%, real estate investment continues to decline by 0.1% to 12.4%. October 1 – new construction area of the building fell 5.5% year on year; 1 – October national shipbuilding completed 28.47 million deadweight tons, fell 18.2% year on year. 1 – October car production volume growth back to 7.9% and 7.9% respectively. Affected by seasonal factors, the temperature drop, north market demand will be gradually to a standstill, and HSBC PMI initial value is only 50% in November, continuous decline shows that after their production in accelerating manufacturing industrial economy weakens, downward pressure is bigger, the late continue to restrict the release of the demand for steel.
3, steel production continues to fall modestly. National bureau of statistics, China's crude steel 1 – September accumulative total output of 619.85 million tons, fell 1.4% year on year; The crude steel output of 59.6 million tons in October, fell 6.2% year on year; In mid-november the crude steel output of 1.6421 million tons, ten-day month-on-month increases by 0.44%. Although end demand weakens, the upstream steel mills cut production is still not obvious, in the vast majority of steel mills profit surface is still good, steel production enthusiasm is on the high side. Especially the current thread screw construction steel products is a serious shortage of resources, such as the major related steel plant is full capacity, so the spot market low inventory phenomenon difficult last, off-season supply pressure remained.
4, raw material market weakness, steel price support. In November, the iron ore price swings down, coal, coke market steady operation. $69.75, 21, platts iron ore index fell below the $70 mark, as of 27 month average price of $73.51 in Japan, fell to $6.87. Secondary metallurgical coke in shanxi mainstream factory 860 yuan/ton, and at the end of October. As of November 21, the 41 main port iron ore inventories is about 108.05 million tons, an increase of 620000 tons from last week. Current market of imported ore "bearish" mood, recent iron ore main futures contract first drop stop, then another wave tumbling, repeatedly refresh low, port spot price is falling.
5, steel social inventories continue to fall. As of November 21, the main market five steel varieties of social inventory of 9.8428 million tons, 164800 tons less than last week, fell, 3.6687 million tons of steel inventories fell below 2009 for the first time since August 2009 tons, its lowest level in the last five years. The major cities in China rebar inventories of 3.9907 million tons; Wire stock of 862800 tons; Hot rolling stock for 2.5614 million tons; Cold rolling stock for 1.4394 million tons; Medium plate stock is 98.85 tons.
6, leading steel mills to afternoon, cold cut product prices. Baosteel, shougang, anshan iron and steel, wuhan iron and steel cold lowered price of 50-100 yuan/ton, the steel cold series product order organization and sales pressure, combined with the market price continued to fall, the leading steel mills tend to be more cautious about future expectations.
Related posts