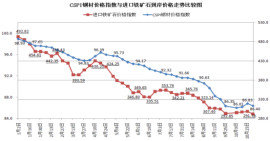 Japanese economy industry, a senior fellow at the institute of root tianjin saburo said, the current situation of China's steel industry with the Japanese steel industry from 1973 to 1975, there are a lot of in common, are all in from double-digit economic growth to halve the excessive level stage. Root tianjin according to the experience of Japan, said: "China's steel demand growth will fall to zero."
According to the Japan's Fuji business daily sankei shimbun reported on August 10, root tianjin born trade and industry (meti), a former steel business classes, started in 2006 as economic cooperation combination steel, chairman of the committee.
Root, jin said growth rate from 10% to 5% will completely change the economic structure, steel demand growth will not by half, but becomes zero. He reviews said: "Japan spent a dozen years to realize this and really start to waste facility is later in the 1980 s."
Root jin said: "if holding the demand will recover sooner or later childish expectations, delay cutting equipment and improve the structure, bitter days will be extended accordingly, China should learn from Japan's experience that." At the same time he also said that because of China's iron and steel enterprises are state-owned enterprises, the market can not give full play to the basic role, equipment problem of excess may be permanent.
China's steel overcapacity led to oversupply in the region. Impact is likely to spread to Japan iron and steel industry, benefit exports deterioration. With the steel industry stakeholders are focusing on China's excess supply when can solve the problem.
Root and Zimbabwe, said the world's steel production capacity of 2.3 billion tons of China accounted for about half of the 1.16 billion tons. Actually China's output in 800 million tons, the excess capacity is about 400 million tons.
According to the industry group, the China iron and steel association (CISA) forecasts that in 2015 China's crude steel production is about 870 million tons, 2% less than last year. At the same time will be less demand for the first time since 1990.
Related posts