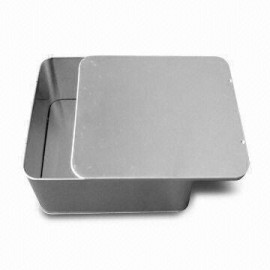 Metal packaging is an important part of China's urban industry, reinforcing its unique nature, preservation of the seal, metal decorative charm and become irreplaceable traditional packaging. Its output accounts for about 10 percent of China's packaging industry output value, mainly to provide support services for the food, canned food, beverages, oil, chemicals, pharmaceuticals and cosmetics and export gift packaging industries. Business reported net release of "2012-2017 China metal packaging industry market research and forecast report" The data show: in 2011, the international packaging sales revenue of $ 592.2 billion, of which $ 102 billion for metal packaging, accounting for the entire international packaging 17%, to $ 13.6 per capita consumption. The same period, China's metal packaging accounts for only 8%, per capita consumption is only $ 5.

The concentration of the metal packaging industry in upgrading emerging new listed companies and leading enterprises. This year the company through the IPO has three: ORG, Fujian l hing, Slack. Three power-driven metal packaging industry sustained and rapid development, sales revenue in 2011 China's metal packaging for $ 10.85 billion, second only to the U.S. $ 23.2 billion, China has become the world's second metal packaging big country.

First, metal packaging and other packaging materials compared with the world-recognized safety, ease of processing, green three notable features. Secondly, the metal packaging can provide excellent protection for the contents, is conducive for a long time to ensure product quality. Third, food FMCG growth is the rapid development of the first traction metal packaging industry, is a direct manifestation of the rapid growth of beverages, beer cans rate of increase and the large demand for metal cans of milk and so on.

Experts believe that the metal packaging industry chain in the whole package there are huge prospects for development, I believe the future will be more leading enterprises and listed companies to maintain sustained and rapid development of the industry.

Modernization of China metal packaging enterprise equipment level has been fully improved, new technologies continue to develop applications. With the global trend of reduction, as the metal packaging industry leader, ORG's three beverage cans wall thinning, has been successfully developed from the thickness of 0.20mm 0.12mm cans, walk in the forefront of the international metal packaging industry. Is expected in the next two to three years, two-piece cans industry will continue to invest in the introduction of foreign high-speed production line of two-piece cans more than 20. Meanwhile, China's main production Printing companies also strengthened the introduction of international advanced high-speed Printing Machine
Related posts