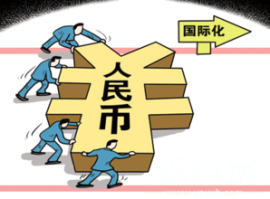 As cross-border yuan trade settlement pilot in 2009, a growing number of market participants have a special liking to the yuan, at present has become China's second-largest cross-border RMB currency and the world's fourth largest payment currency.
Accelerated the process of RMB internationalization, the global clearing services for system put forward higher requirements. After our country has carried out cross-border yuan trade settlement of commercial Banks, no matter adopt what kind of pattern, because there is no self-built cross-border RMB payment system, adoption of universal Banks are financial telecommunications association (SWIFT) network to complete the cross-border RMB payment and settlement.
Payment and settlement system is the bank capital flow channel and the hub, only solve the problems of the docking and payment and settlement, to allow the yuan to cross-border trade and capital flows become more and more convenient. International currency status of the dollar, without one of the clearing house interbank payment system (New York) strong support.
Yesterday online system of CIPS for cross-border trade in goods and services trade settlement, cross-border direct investment, cross-border financing and cross-border personal remittance business. CIPS is providing services for financial institutions, enterprises related business and personal bank remittance through participation in CIPS system. 19 powerful allows foreign Banks to become the first participants CIPS.
Due to adopt international standards, in time, language, and liquidity risk management and so on various aspects to provide better support, CIPS this independent renminbi cross-border payment system as a "highway", to let the yuan in the global scope can be "clear", also for the Chinese enterprises to go out, China's capital globalization provides an important infrastructure support.
Related posts