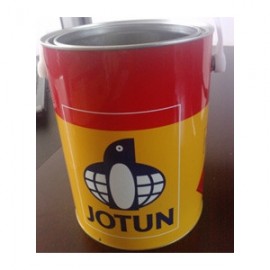 The inner surface of the container when the coating cans is tinplate before cutting the blank into a can body, with a paint roller in a suitable machine a smooth surface of the plate on the tin coating to a uniform thickness of the coating can be controlled. The coater coating operations can be carried out independently by the charging device itself can also be matched with the Indian iron machine consisting of printed and coated operating line.

Stainless steel rotating feed roller and a half immersed in the feed tray, will bring to the paint after leveling roller transferred to the blanket cylinder. Here there is a blanket cylinder impression cylinder, equipped with gripper device. When former tinplate run to the blanket cylinder, impression cylinder gripper jaw tight end iron, the blanket cylinder and the impression cylinder with push tinplate skin by coating the print job is completed. Between the thickness of the coating material to the roller and the feed roller uniform blanket cylinder and the impression cylinder of the gap control. Because the interval between tinplate sheets and sheets, so there is a small amount of paint were taken away the impression cylinder. Use spatula to scrape clean impression cylinder (to avoid the back of the metal coated with printed material), scraped paint flows into the splice tray, the collection is returned to the storage tank through the catheter and recycling.

Canned container side seam welded parts can not be printed on coated paint, otherwise blank cans in the high frequency resistance welding process easy to breakdown caused by waste tank side seam. Thus, the operator on the blanket cylinder to be slotted in the area according to Tu printed canned container. Indian paint coating blanket cylinder on tinplate by slotting the skin, leaving a blank slot parts iron is empty high-frequency resistance welded parts. We realize in practice to notch size should be left blank Dimensions W 1 ~ 2mm than the actual welding, coating printed out so stay empty space dimensions in order to meet the welding requirements.

India painted tinplate by the conveyor transported to the drying room in the chain loop runs, driven by drying room temperature curing. Oven is generally divided into three parts: the first part is preheated to the metal baking temperature; second part is heated baking; third part is to make the metal to cool sufficiently. Entire baking time need 10 ~ 15min. After unloading version with an automatic type machine to remove metal coating on examination, physical and chemical testing after passing into the canning process.
Related posts