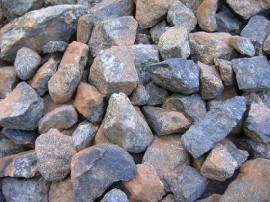 Since the middle of October, has the dry bulk market barometer comprehensive as the Baltic freight index (BDI) continue to rise, to rise by more than 50%, shares, fund prices soared drive related industry. As it is considered that shipping is out of the woods, the shipping market has slumped again. As of December 19, BDI fell to 803 points, the decline of 45.9% in early November, the relevant financial markets at that time the damage.
Shipping market plummet is mainly composed of the Baltic capesize index (BCI) caused by a slump. On December 19, BCI down from the highest point of the November 4, 3781 points to 488 points, or 87.1%, and the Baltic exchange's main sea since March 1999 to collect data. BCI is a measure of dry bulk cargo ship China shipping capesize bulk carrier freight standard index, capesize ships is mainly coal, iron ore, shipping goods from the ship, the shipping market there are many reasons for the hit a historic low.
First of all, deep cuts in iron ore imports' activities in the near future. Overseas mining giant continued expansion in 2014. However, Chinese demand is so weak, make mine didn't think of. Three major mines flurried adaptation measures, and constantly discount in order to stabilize the market sales. Affected by the pressure at the end of the funds and the downstream steel demand is weak, the iron ore import activity drastically, capesize bulk carrier no goods can be shipped, freight rates have tumbled more than natural.
Second, the main form regional serious excess capacity. In mid-october, Australian mining on regional shipping, strained, freight rate hikes. Bulk carrier, India, South Africa route to Australia in a route to a share in the peak season. Ships to the port, however only to find that there are too many ships, cargo quantity is limited, regional soon become strained excess capacity.
Third, vale, lower amount of chartering ship plan. The world's largest iron ore traders vale is located in Brazil, the iron ore to China's vast distances, compared with the Australian mines, distance disadvantage is obvious. Therefore, vale built 40 ton ship valemaxes to make up for the problem of high freight, but a ban on China shipowners' collective protests and the ministry of communications, vale ship port plan stalled in China. Although recent vale on one side and lianyungang frequent contact, and puts forward the future will be located in Qingdao port iron ore distribution center. Reporter through message personage in many ways, vale ship dock had repeatedly violations since September quietly large domestic ports, and rare media coverage. Brazil – China mainly depends on vale chartering of the line, once the vale of the ship can smoothly enter the port, hire the number of ships other natural down, thus causing capesize ship rate continued to fall.
Fourth, coal imports tariff recovery, coal imports activity falling. Since October 15, our country cancelled anthracite coal, coking coal, coking coal and bituminous coal and other fuels other than zero import temporary tariff rate, recovery MFN rates. View from previous years, domestic demand for coal will be picked up in the winter, coal imports is active. This year, however, because of the import tariff recovery, coal imports fell, causing rate downward.
Affected by the Christmas and New Year holidays, shipping market or a small rebound in the future. But the global economic outlook is not optimistic, and iron ore, coal cargo without apparent rebound, shipping market in the short term it is difficult to a sharp rebound. Investors investment related stocks, more funds should be doubly careful, control the risk.
Related posts